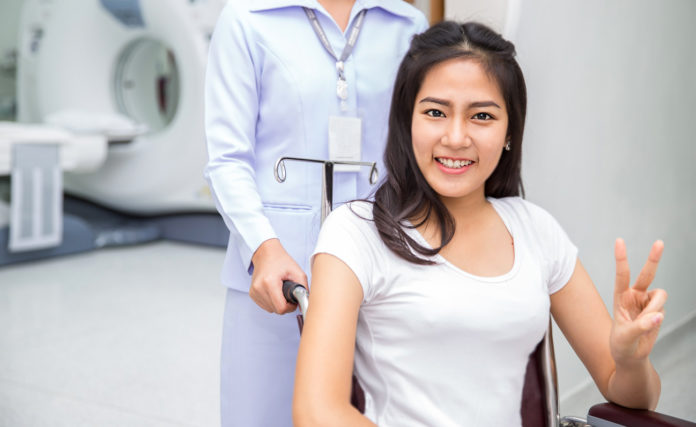 The Cost of Medical Treatment in China Vs The Cost of Insurance
Your health is priceless, but we often hear from expats in China that say "This insurance costs too much". Is it really? Well, let's have a look.
Planning For The Unexpected
So much of life involves things that are out of our control: the weather, the economy, and unexpected changes to our health and well-being. Fortunately, one thing that IS under our control is making sure that we are covered with a medical insurance plan. And for foreigners living in China, having medical insurance is critically important.
When considering purchasing insurance, it is tempting to think that it's something you don't necessarily need right away and that therefore it can be put aside. Nevertheless, we advise people every day that the cost of medical treatment in China is simply too high for foreigners to be without insurance.
Most of us lead lives of generally good health, with rare interruptions from illnesses like fevers and the flu. This is fine until something unexpected happens that puts us in a doctor's office and requires us staying in the hospital for treatment. Our health is not something we should treat lightly, and we want the best medical treatment that can be provided.
Keep in mind that by the time you are injured, it is too late to be asking about insurance. And life generally gives us a few warning bells about what is going to befall us. That bad accident or unfavorable diagnosis can be right around the corner. We're not trying to create a sense of alarm – but such is life! Unfortunately, medical insurance has a tendency to be overlooked, amid all of the other things that claim our attention.
Getting The Right Treatment – While Minimizing The Costs
Choosing to buy insurance is not an "impulse buy". It is a decision arrived at after looking at the numbers, especially the costs and the chances of needing treatment in the foreseeable future. So we thought we'd lay out the facts.
Let's start by looking at the costs of treatment. In China, it is important to be aware that there are international facilities providing a more Western style of service than local hospitals. As an expat in China, if you are hospitalized you will probably want to stay at one of these international facilities, where the doctors speak English and use Western medical practices (and standards). Chinese hospitals have their merits, but you will prefer an establishment where you can communicate easily and where doctors and nurses take a Western approach to patient care: explaining things to you thoroughly, being generous to you with their time, making you feel comfortable, and overall treating you like a person rather than as a commodity.
International-standard medical care is relatively expensive in China. This is owing to the fact that it is not supported at all by the State system, which means such hospitals are essentially privately run. The average cost of a stay in an international hospital is CNY 150,000 (USD 22,000).
Hospitalization may sound unlikely or even extreme, but again, all it takes is something sudden and unexpected to put you there. The hospitalization rate for an individual – i.e. the chances of being put in hospital – over a three-year period is 19%. In other words, out of yourself and your four closest friends, one of you is likely to spend some time in hospital during the next three years.
Fortunately, medical insurance plans exist that can put your mind at ease in the face of sky-high bills from a stay in hospital. A medical insurance plan that covers in-patient (i.e. hospitalization) and out-patient care can be obtained for CNY 15,000 (USD 2,200) per year for a client in his or her early 30s. Breaking it down, this is CNY 1,251 per month or as little as CNY 41 a day!
The costs, put side by side, speak for themselves: a potential bill of CNY 150,000 that may take you years to recover from, or a medical plan of CNY 41 per day that can give you peace of mind. We've found that with the pace of life and the stresses that accompany working in the world of 2019, it's nice to have one less thing to worry about, particularly when it concerns something as essential as your health.[/vc_column_text]
Html code here! Replace this with any non empty text and that's it.
Cost of Medical Treatment in China by Type of Medical Provider

Putting The Cost of Medical Treatment Into Perspective
No one is trying to tell you how to spend your money, but think about the amount you may spend on other items during the course of the month or year, especially items that have become habits. The average Starbucks customer spends CNY 1,000 at the company's coffee shops per month, or just over CNY 30 per visit. We seldom think about the way that these purchases add up – but they do!
The average cost of a vacation for an individual is approximately USD 1,200, or CNY 8,200 (CNY 25 per day), though this is a conservative estimate. And this only accounts for taking one vacation per year, and for only one person. Those of us who travel more than once per year, and with a companion, will be spending substantially more.
It can also be worthwhile to think about what you spend monthly or yearly on hobbies, clothes, or even eating at nice restaurants. These figures vary widely from person to person, but they often end up constituting a significant expense.
It's helpful to view medical insurance as an investment in your physical and financial health. As an investment in your physical health, it enables you to get the best treatment available, i.e. at an international hospital. As an investment in your financial health, it prevents you from suffering a crushing blow to your budget and savings when you suddenly need treatment.
With this in mind, isn't it advisable to give your physical and financial health priority, especially alongside visits to Starbucks and vacations?
Spending money on something you may not immediately need is a risk, but finding yourself in hospital without insurance is an even bigger one. You cannot control everything that happens to your health, but you CAN control whether you are medically covered. Making that prudent investment in what may happen will help you to sleep soundly, knowing that if something unexpected happens, you are not looking at a devastating bill.
As we said above, medical insurance is really an investment in your physical and financial health. In addition, it's also a way of investing in your mental health, giving you the peace of mind of knowing that if and when something serious happens, you are financially covered and will get the best treatment possible.