Please note that this insurer is unlicensed and unregulated in PR China, and therefore we cannot help you get insured with this unregulated insurer.  
The good news however is that there are quality global brand insurers that are licensed and regulated in PR China. The Global brand insurers have local offices (usually Beijing and Shanghai), and offer local 24/7 multilingual emergency hotlines, and local language and customer support, making them much better suited to expats living in China. 
You can compare our full range of qualified insurers and receive a free quote by clicking here.
A+ International Healthcare / A-Plus International China Health Insurance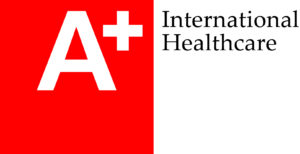 A+ International Healthcare is a Hong Kong based health insurance company that has been providing unique plans to clients since 2008.  They have partnerships with AXA Assistance and MAI Expatriates Serving Expatriates.
Their business plan aims to provide "bulletproof" health care plans for their clients that are individually customized to the clients' specific needs. Offering lifetime insurability, worldwide cover, and 100% inpatient and outpatient coverage.
They pride themselves on their network of 10,000+ doctors, hospitals and clinics in over 150 countries.
Area of Cover and Plan Specifics
They offer three plans each with different areas of cover. First, the Worldwide Plan is specifically suited for people located in Hong Kong, Singapore, and Europe, but is available in most countries. Second is their Southeast Asia Plan, which is offered exclusively for people living in Cambodia, Indonesia, Laos, Malaysia, Myanmar, the Philippines, Thailand, and Vietnam. Their third and final plan is their Easy Care+ plan that is available in most countries.
Each of the three plans has 4 possible levels of coverage, each varying in coverage offered. The price of the plan has a direct relationship with the coverage it offers, meaning: as the level of coverage increases, so does the price. Their Worldwide plan offers the most expensive coverage options and Easy Care+ is the cheapest of the three plans.
As a client of A+ International Healthcare, you have the ability to consult any doctor you want as long as they have graduated from a WHO recognized medical school and are licensed to practice where treatment is received.
Although they offer coverage almost globally, a client is not always covered if they travel away from their area of residence.
A+ Enrollment
There is an age limit for enrollment of 70 years of age; however, if you are enrolled through your employer there is no specific age limit. There is not a required medical examination upon enrollment but a medical questionnaire must be filled out to aid in the creation of the clients' customized healthcare policy.
Despite being a Hong Kong based company, A+ International Healthcare's policies can only be taken out with USD, Euro, the British Pound, and Swiss Francs.